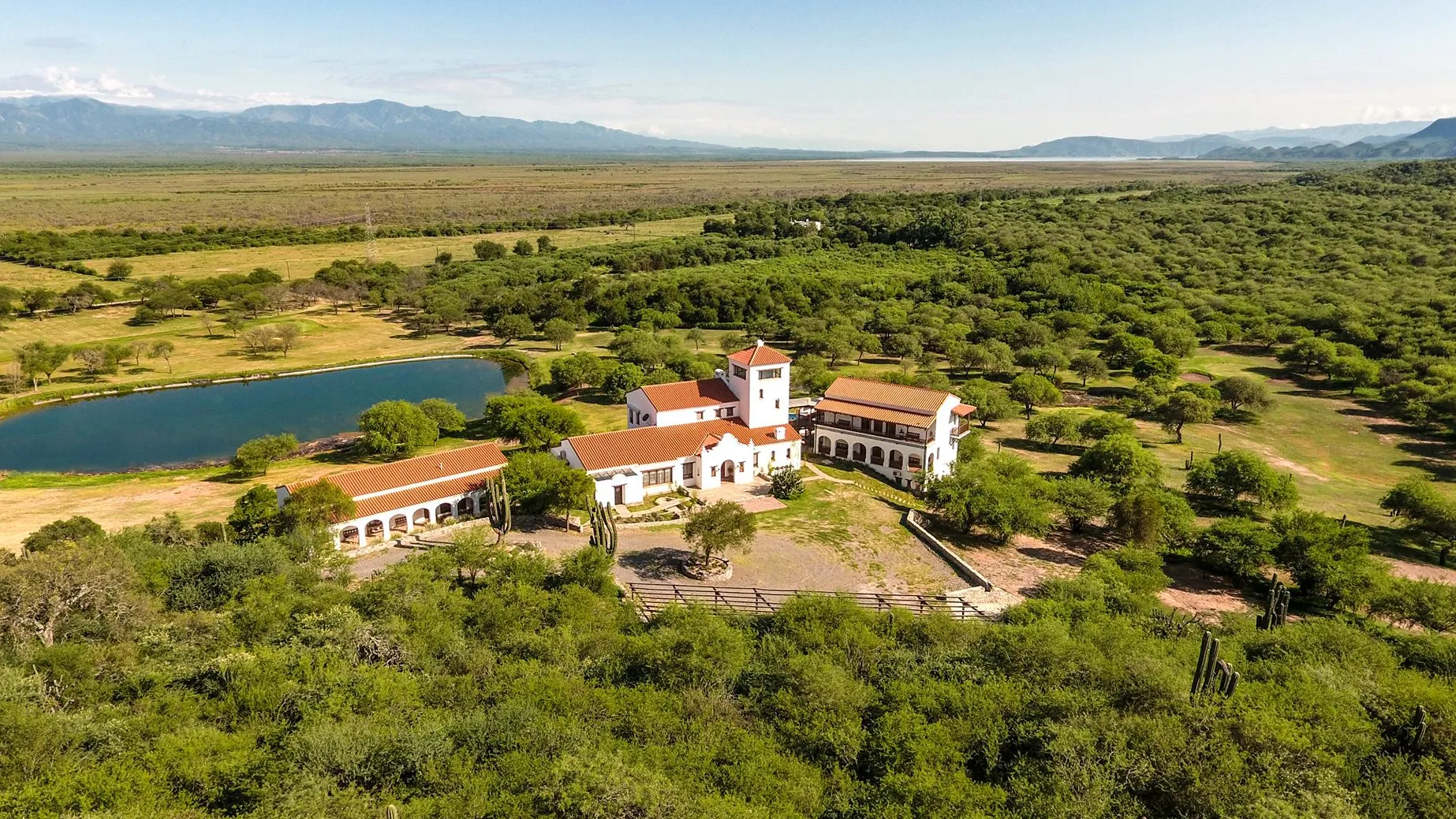 The place of rest and disconnection that you need to create unforgettable moments. The magnificent views of the horizon in an undiscovered field come together with the warm stay among the valleys of Guachipas.
With your reservation, enjoy:
Infinity pool
Spa & Gym
Buffet breakfast
Club House
More information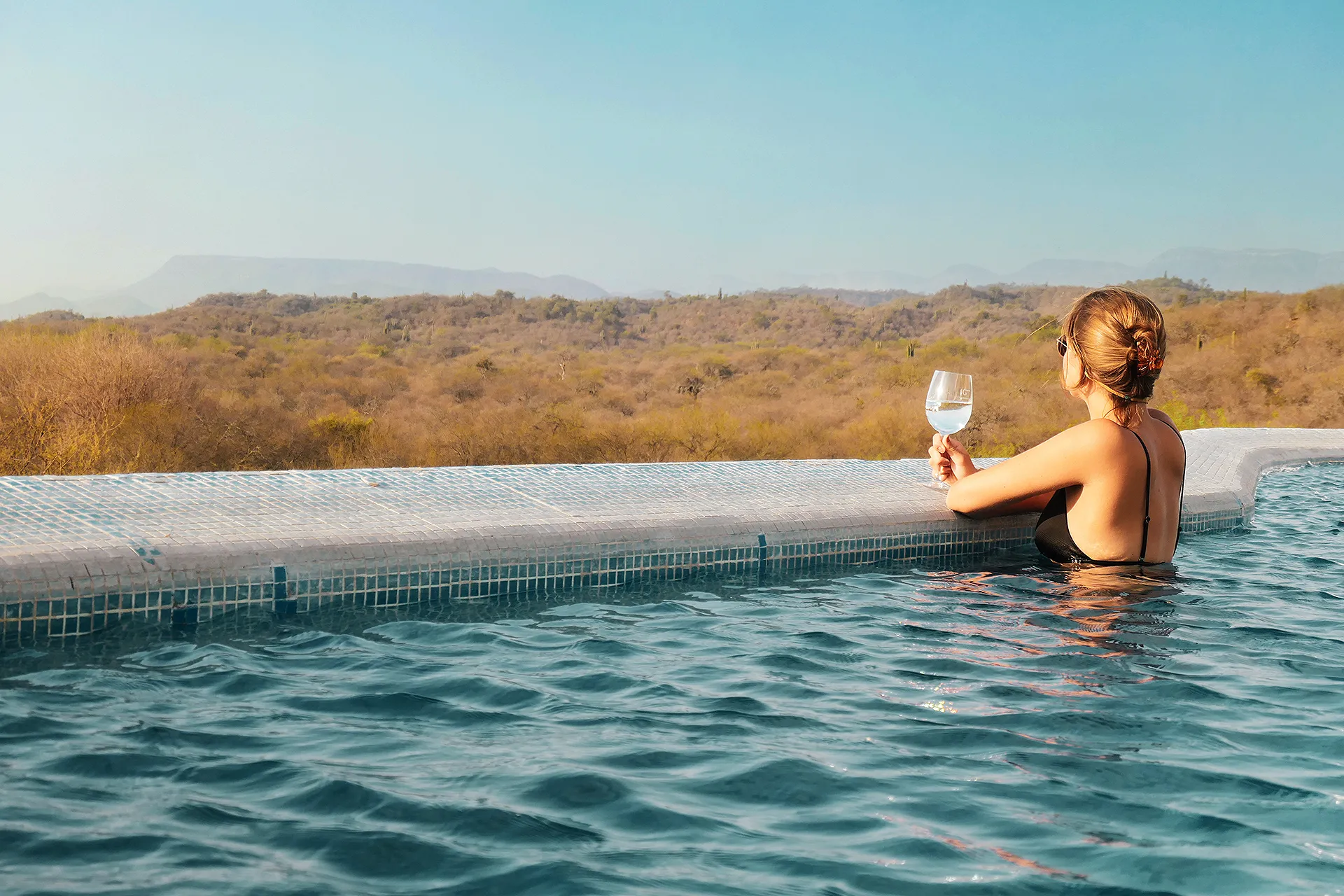 And as soon as you enter, you will feel that everything changes. Admire the landscape from the jacuzzi in your room, enjoy the spa, rediscover the sky from the lookout.
Walking along the field trails, peeking at the lagoon or getting to know native animals will make you fall in love with this promised land.
More information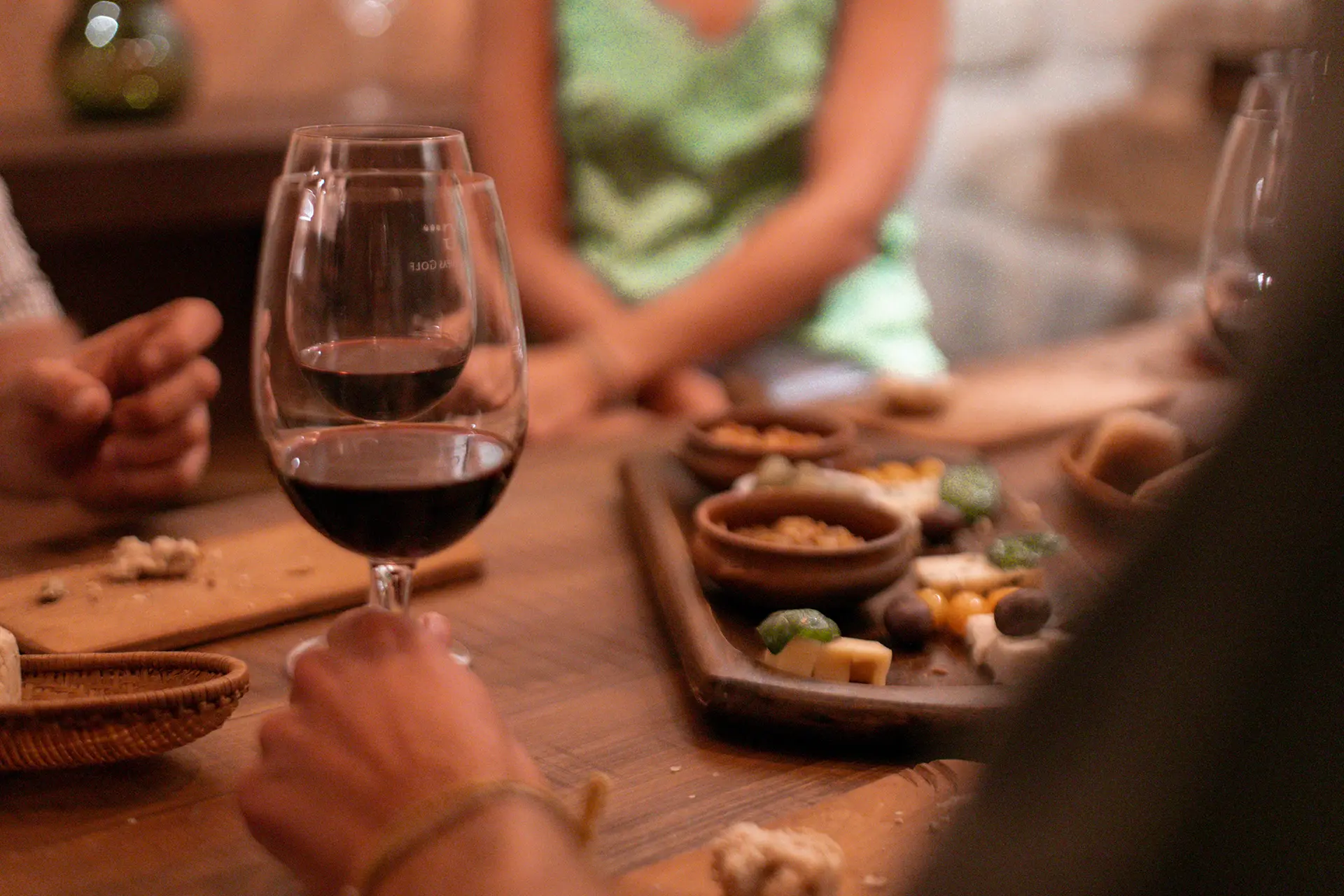 You will delight in typical and exceptional flavors created with local products. You will enjoy a perfect pairing with wines from our own winery located in the basement of the hotel, harvested in one of the highest routes in the world, more than 3000 meters above sea level.
More information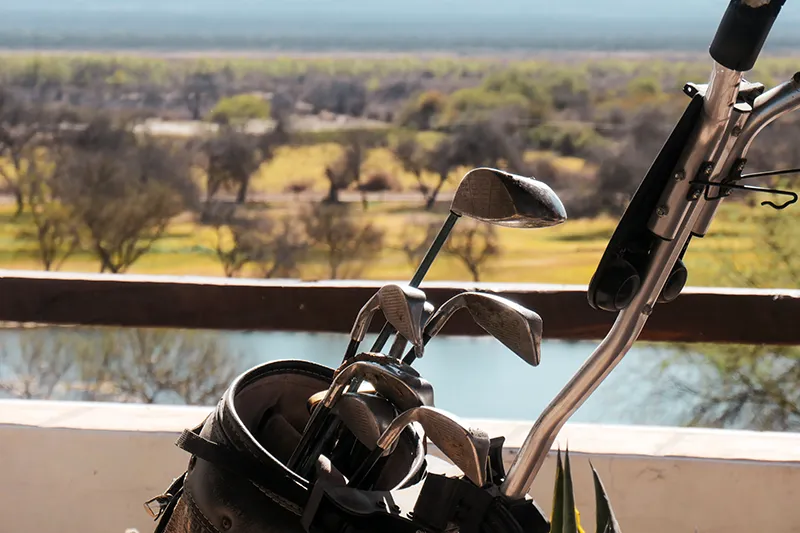 Our golf course will allow you to discover these lands and enjoy getting to know all their ups and downs.
Discover the traditional par 3 course with natural contours, certified by the AAG.
More information
Une découverte inattendue ☺Maison magnifique à l écart de la route avec une vue superbe sur la plaine. L accueil est très chaleureux et simple. Très bonne nourriture. Le golf est très très rustique mais amusant, et c est incroyable de pouvoir jouer ici Très bel endroit
Exceptional
Exceptional ☺ Gorgeous and peaceful location with beautiful rooms and luxurious comfort. The staff and owners are extremely kind. A wonderful place to rest at
Merveilleux hôtel ☺Je n'ai absolument rien à dire mis à part que c'était PARFAIT ! Les employés sont aux petits soins pour nous. L'hôtel dispose d'un restaurant, cave à vin, spa, salle de sport, terrain de golf, petit déjeuner, piscine, le tout dans un environnement exceptionnel. Les chambres sont très spacieuses et disposent d'un bain à jet hydromassant. Excellent rapport qualité/prix. Digne d'un hôtel 4 étoiles au moins . ☹Mon seul regret était de partir ;(

Un lugar soñado!!! ☺La vista del lugar... las instalaciones
Exceptional
todo muy lindo los recepcionistas y mozos un diez, excepto por los inadaptados que estuvieron en el hotel que atentaron ☺el lugar es fantástico la ubicación y la naturaleza muy lindo ☹un poco descuidada la pileta en cuanto a limpieza

Exceptional

Exceptional

Very good