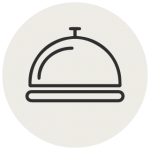 Your reservation includes:
Buffet breakfast
Free access to Infinity pool, Spa & Gym, and Club House
Our land
An incredible stay in colonial architecture, among thousands of hectares of field. Breakfast while gazing at the horizon, dine while watching the stars, toast in our infinity pool or simply – from the jacuzzi in your room. Enjoy the immensity.
Magical trails and the scent of freedom that allow you to discover hidden lands of Salta, the beautiful.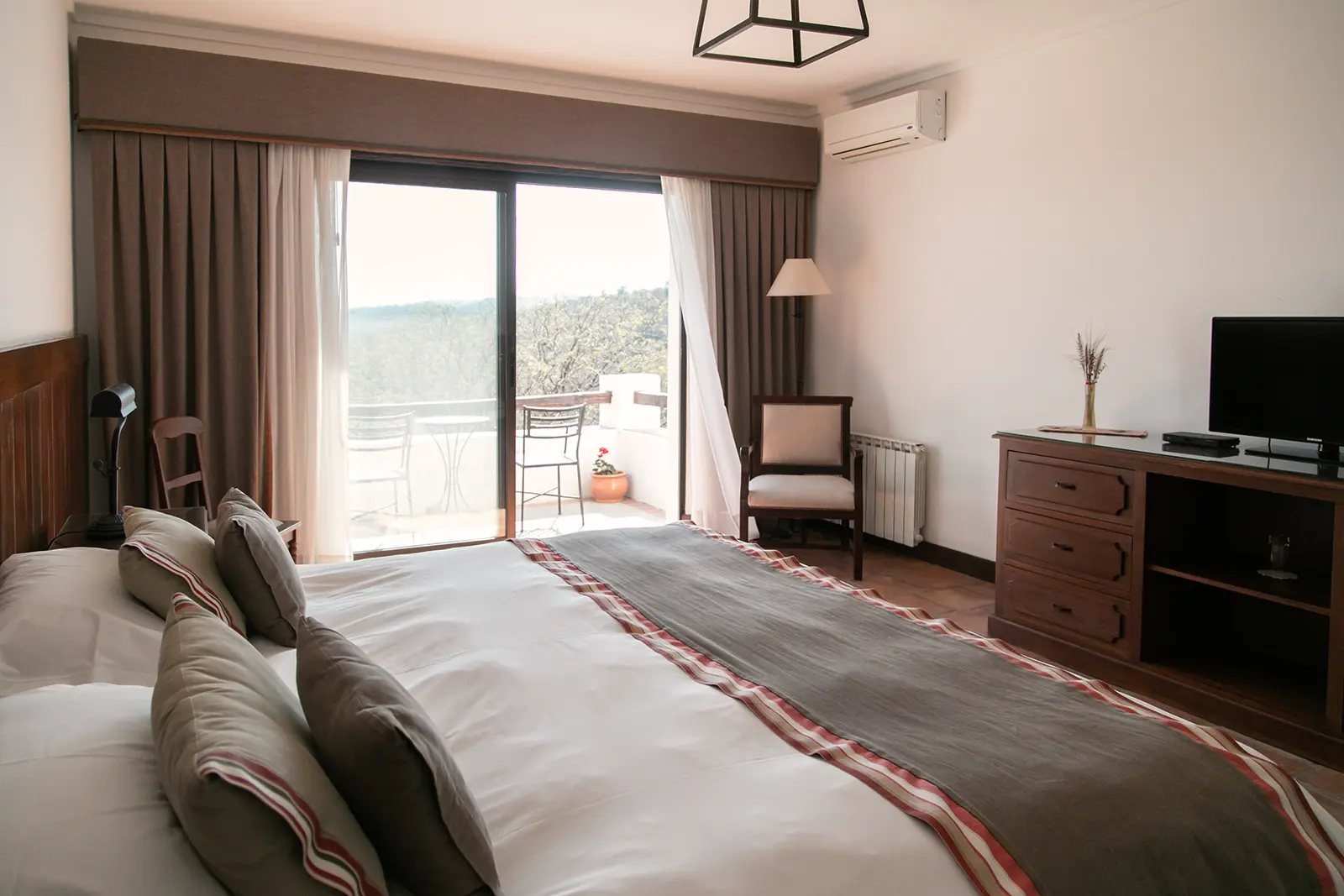 Our Boutique Hotel
Rooms with jacuzzi and private balcony in a natural environment with unique views that combine peace, privacy, comfort and the warmth that characterizes our land.
Every detail transports you to the past with its colonial decoration and invites you to disconnect from the everyday.
Our Suites
Each red clay ceramics awaits your steps to give you the perfect place to rest.
The arcades welcome you and offer you immense views of the open countryside.
The jacuzzi accompanies you to relax.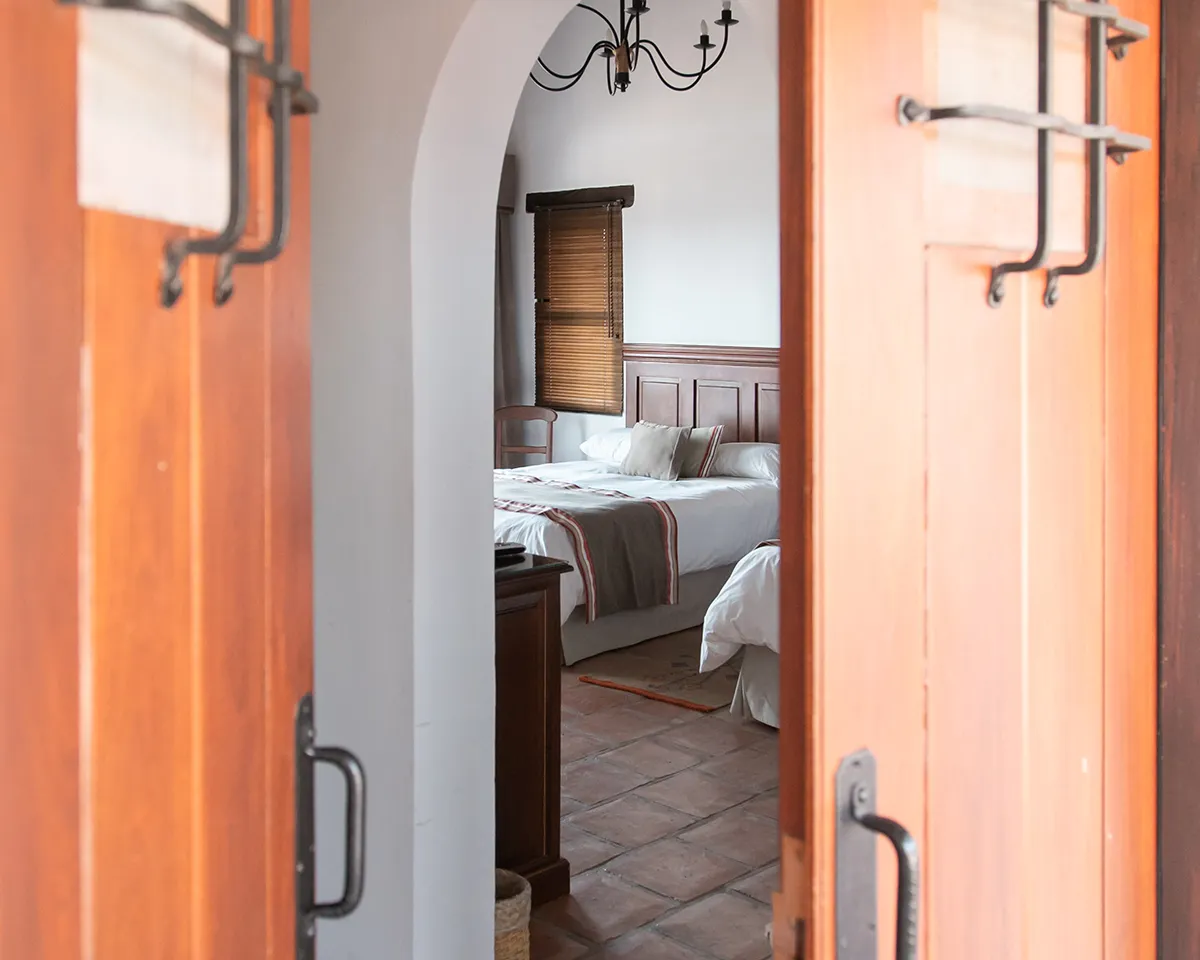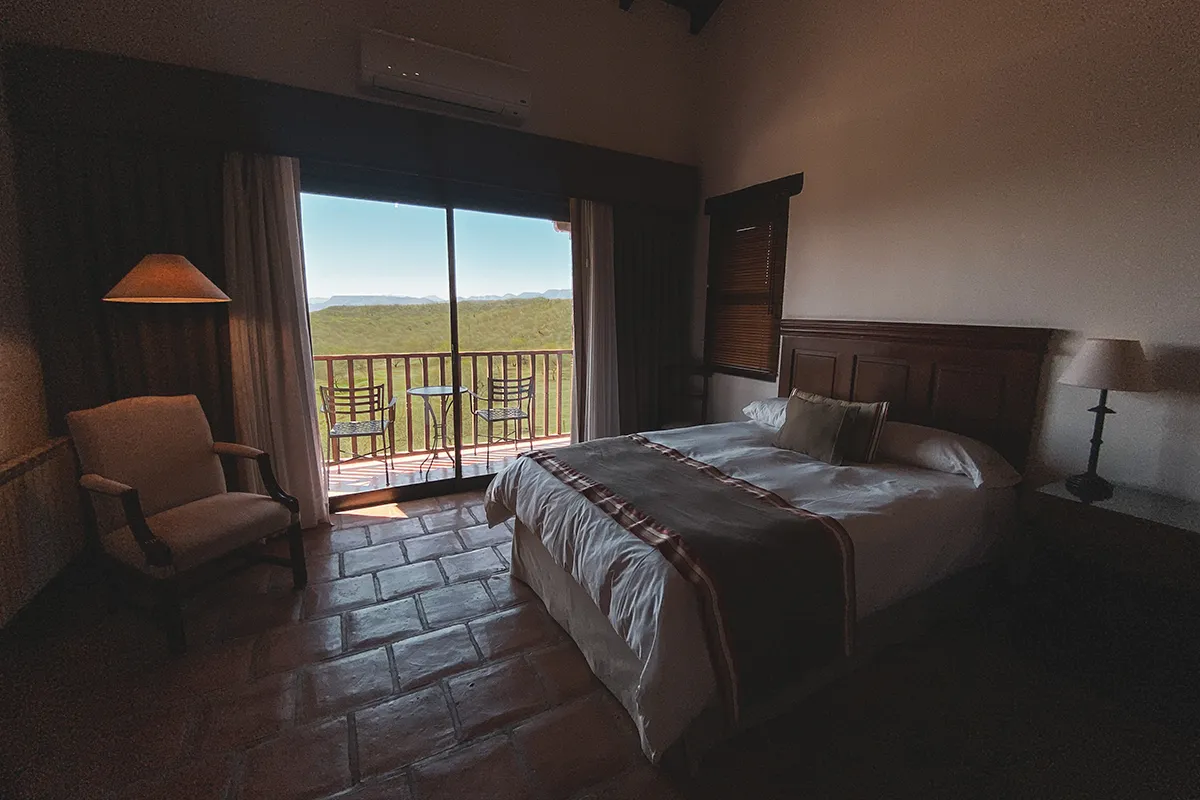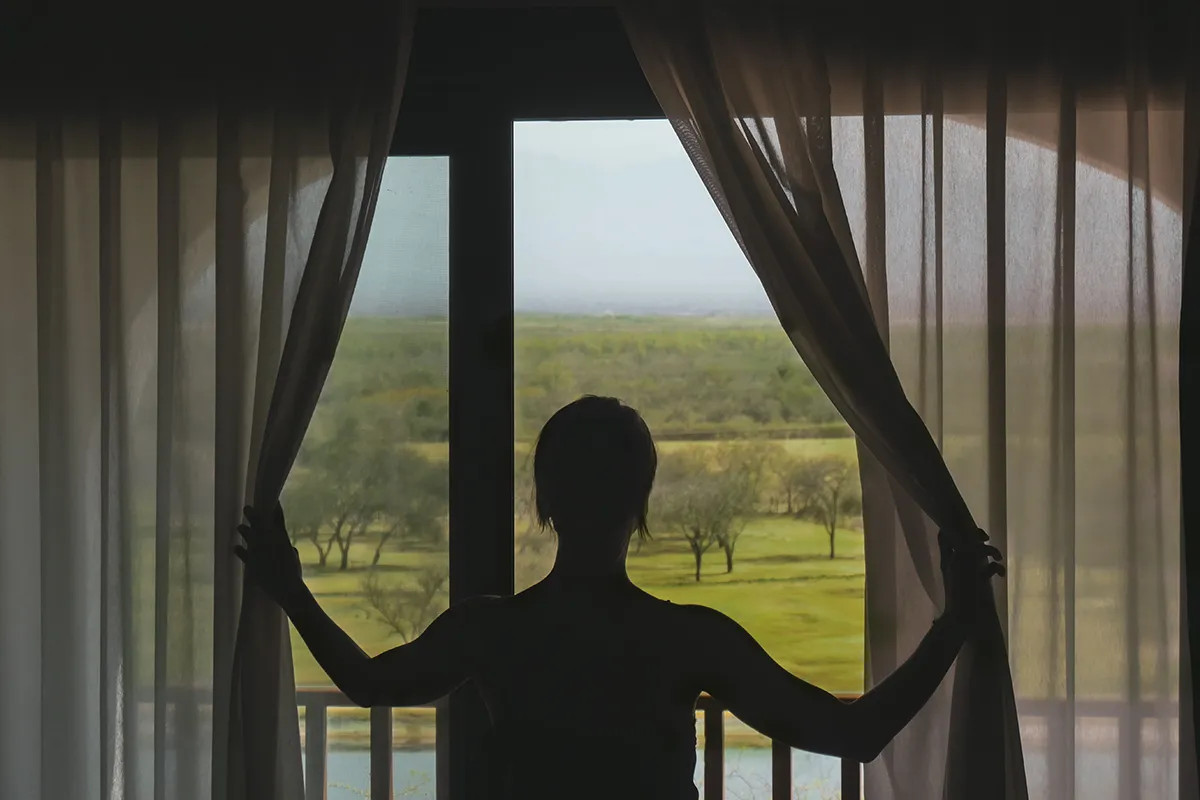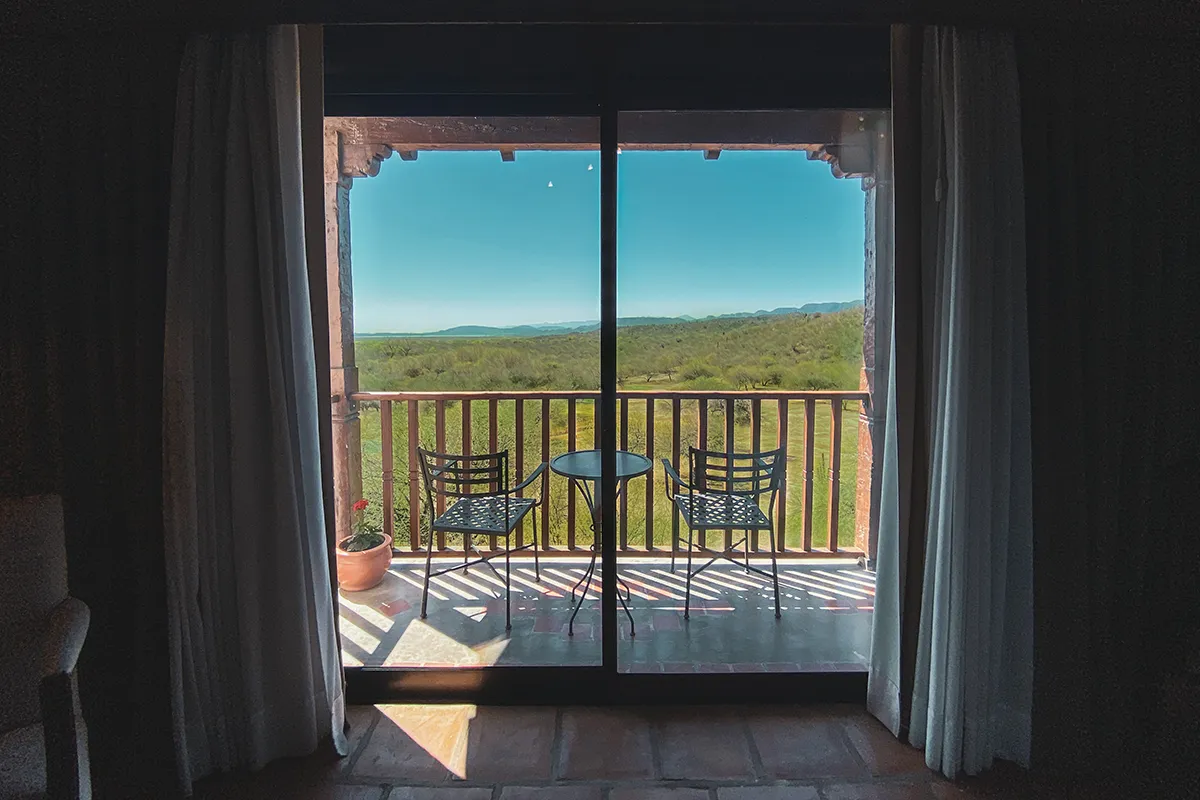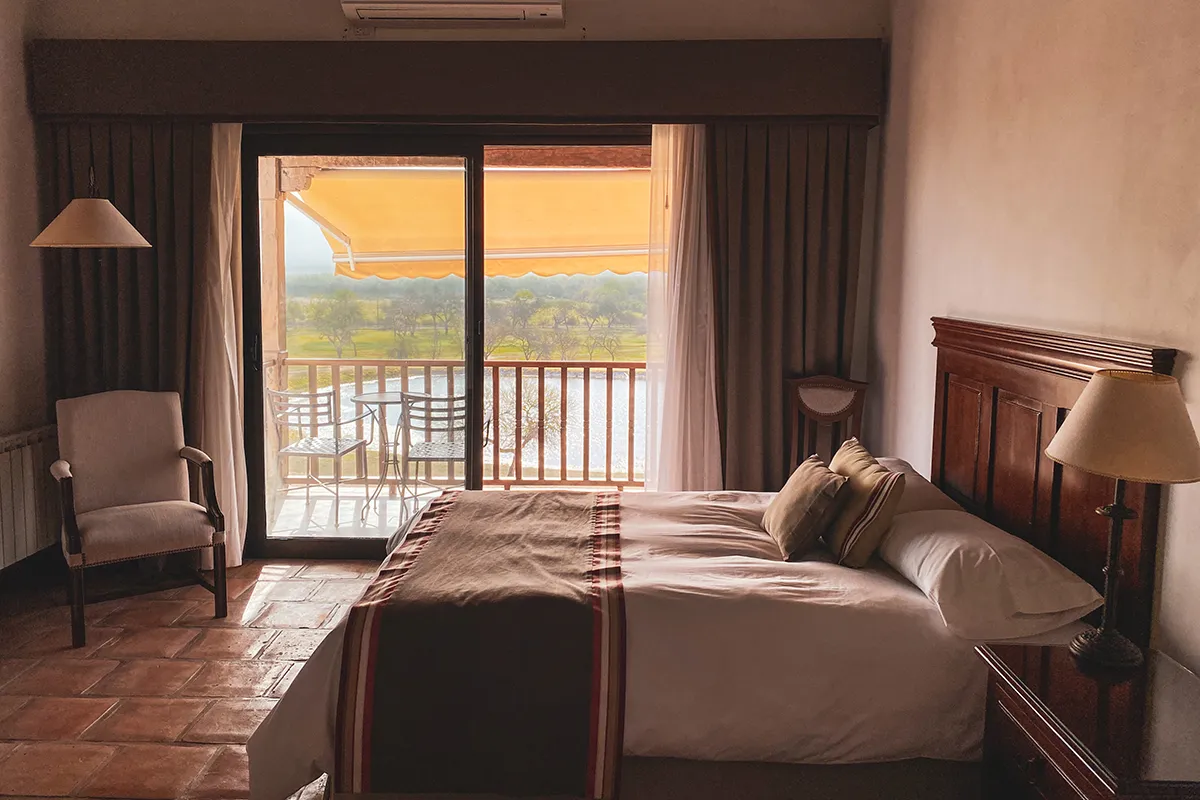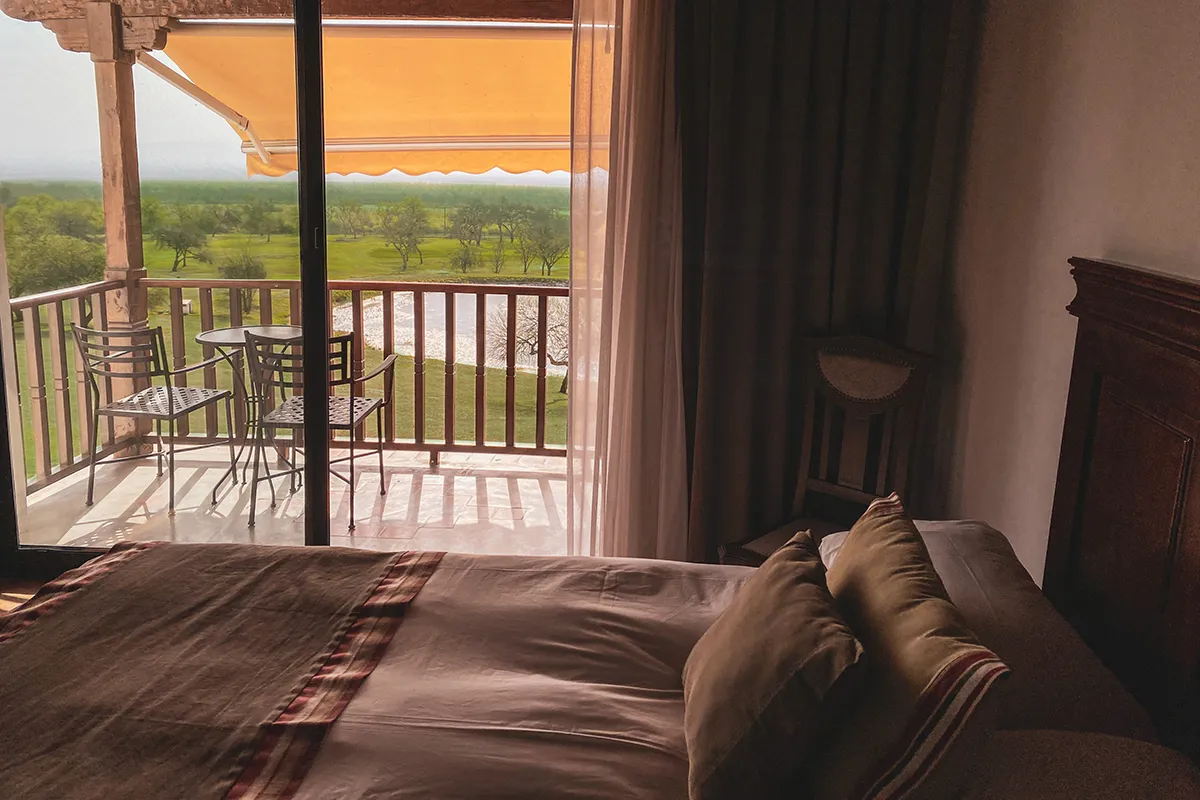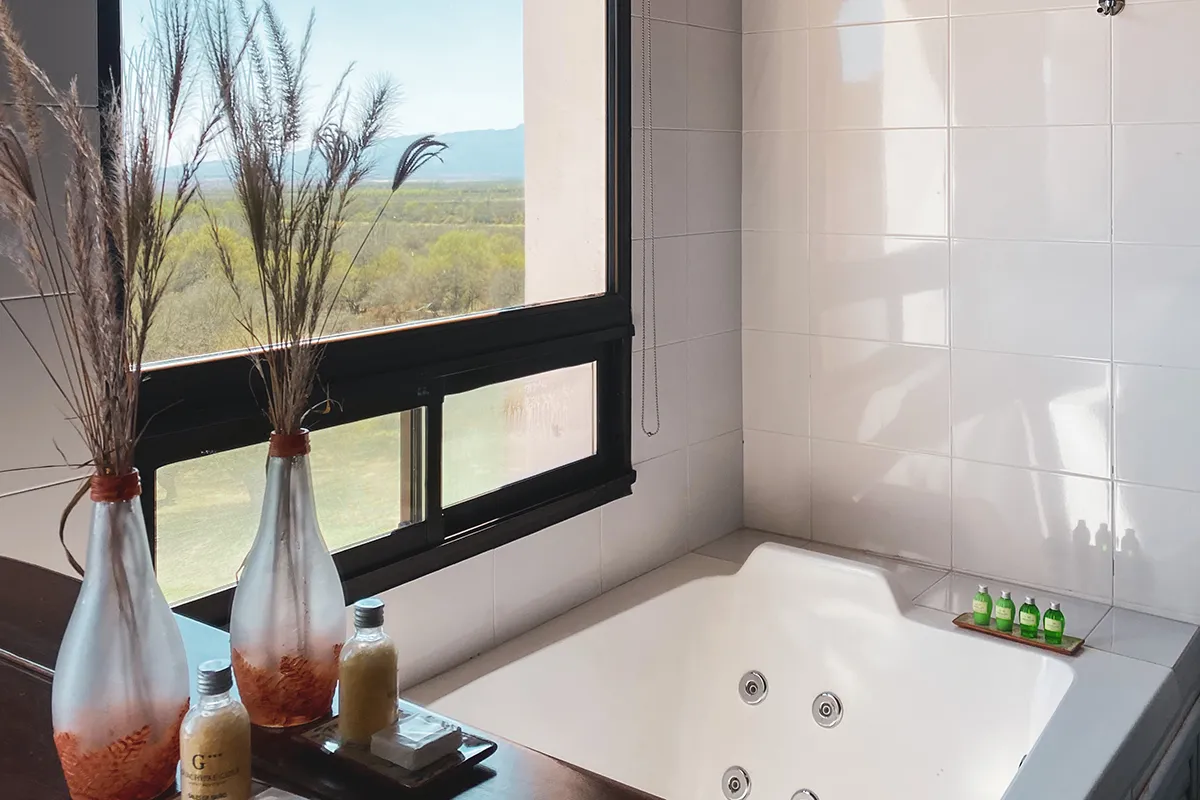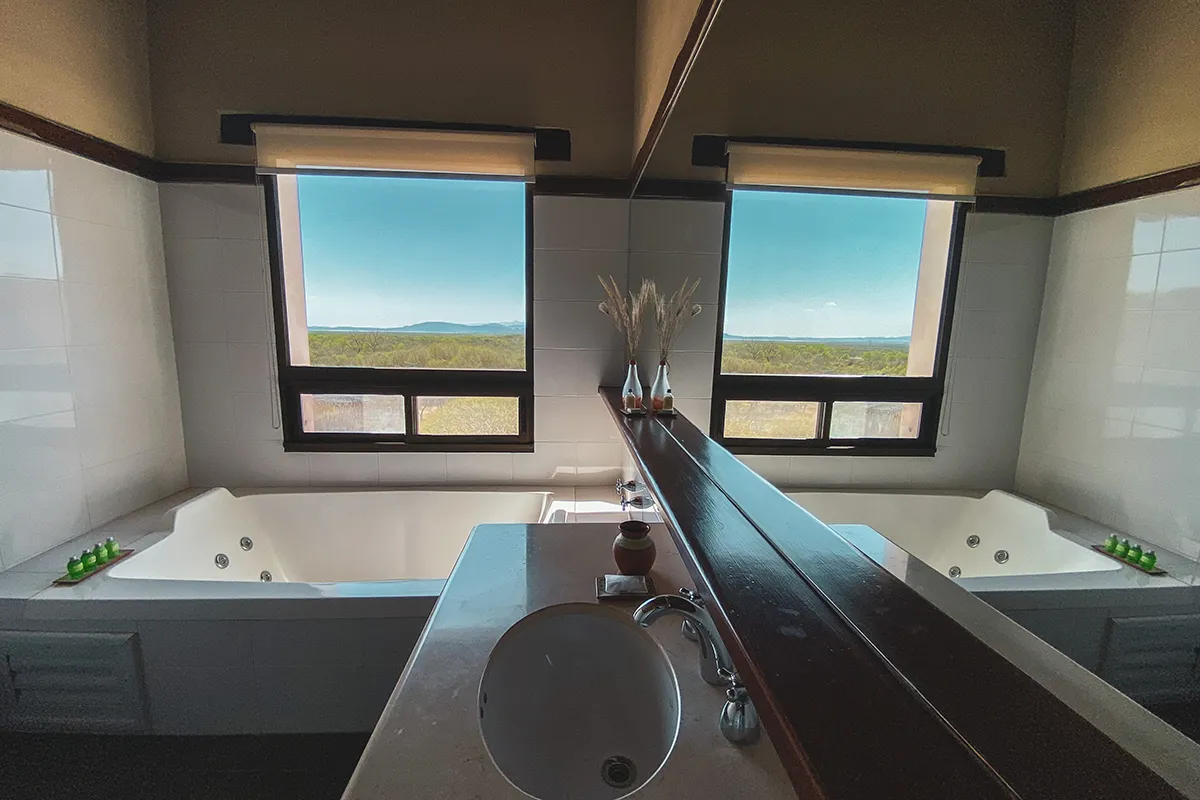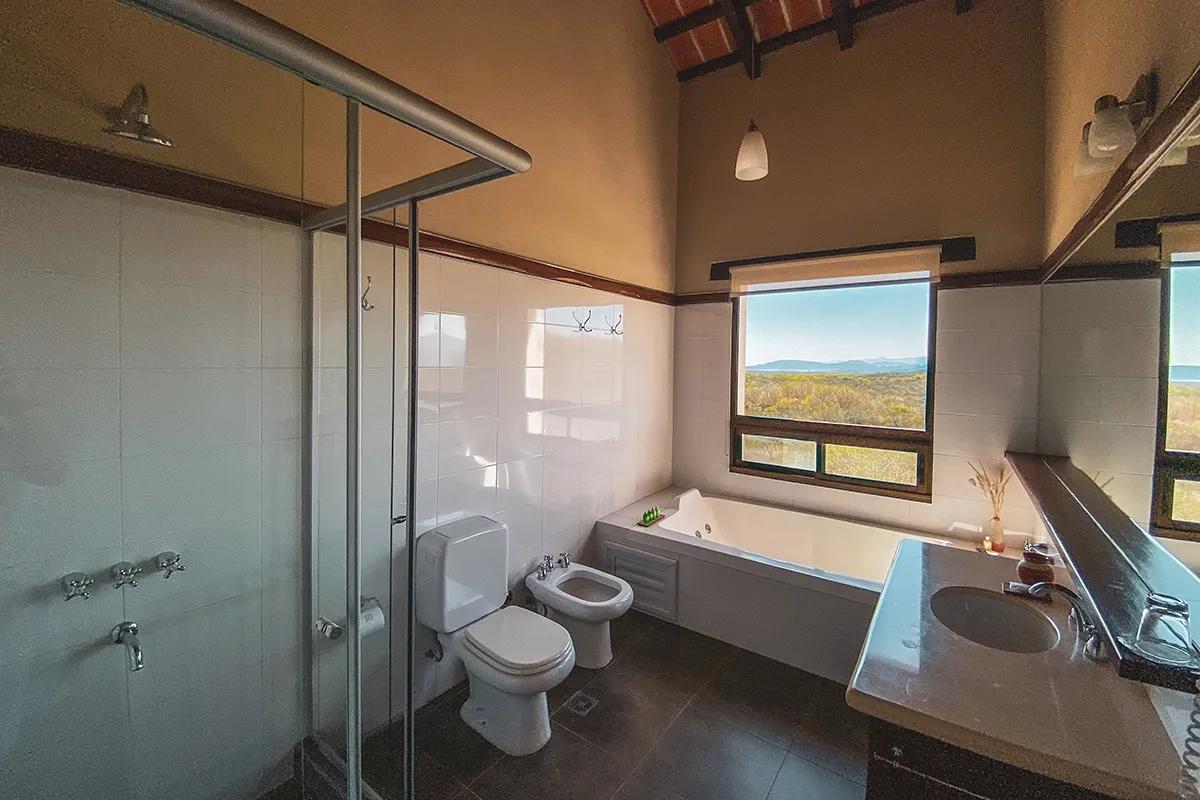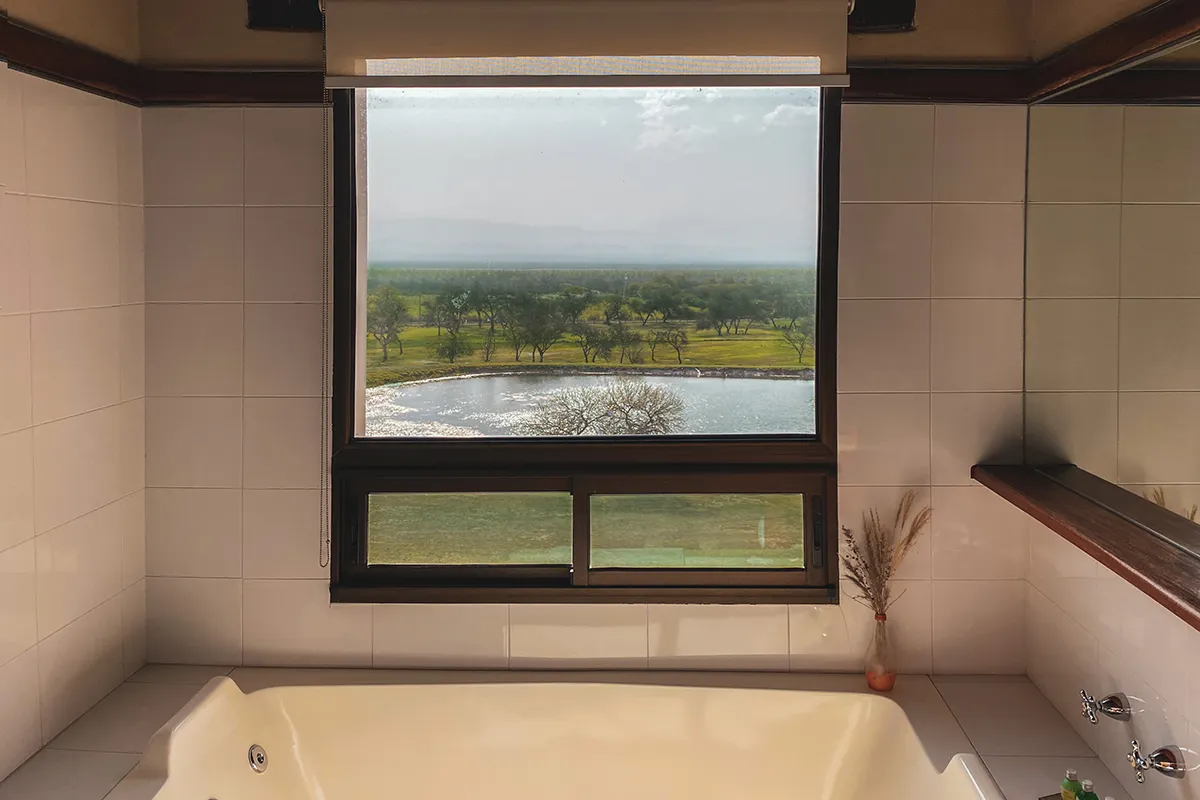 The tapestries share the culture of the place and make you feel Salta, the beautiful.
Private balconies with incredible views help you rediscover the immensity of the sky. The dam and the small lights of the fishing catamarans create a magical perspective from which it is possible to contemplate the towns of Coronel Moldes and La Viña.
A living room with a fireplace creates the perfect atmosphere for you to feel at home, to chat and share with friends or as a couple.
Enjoy this space for a night of reading or a wine tasting at high altitude.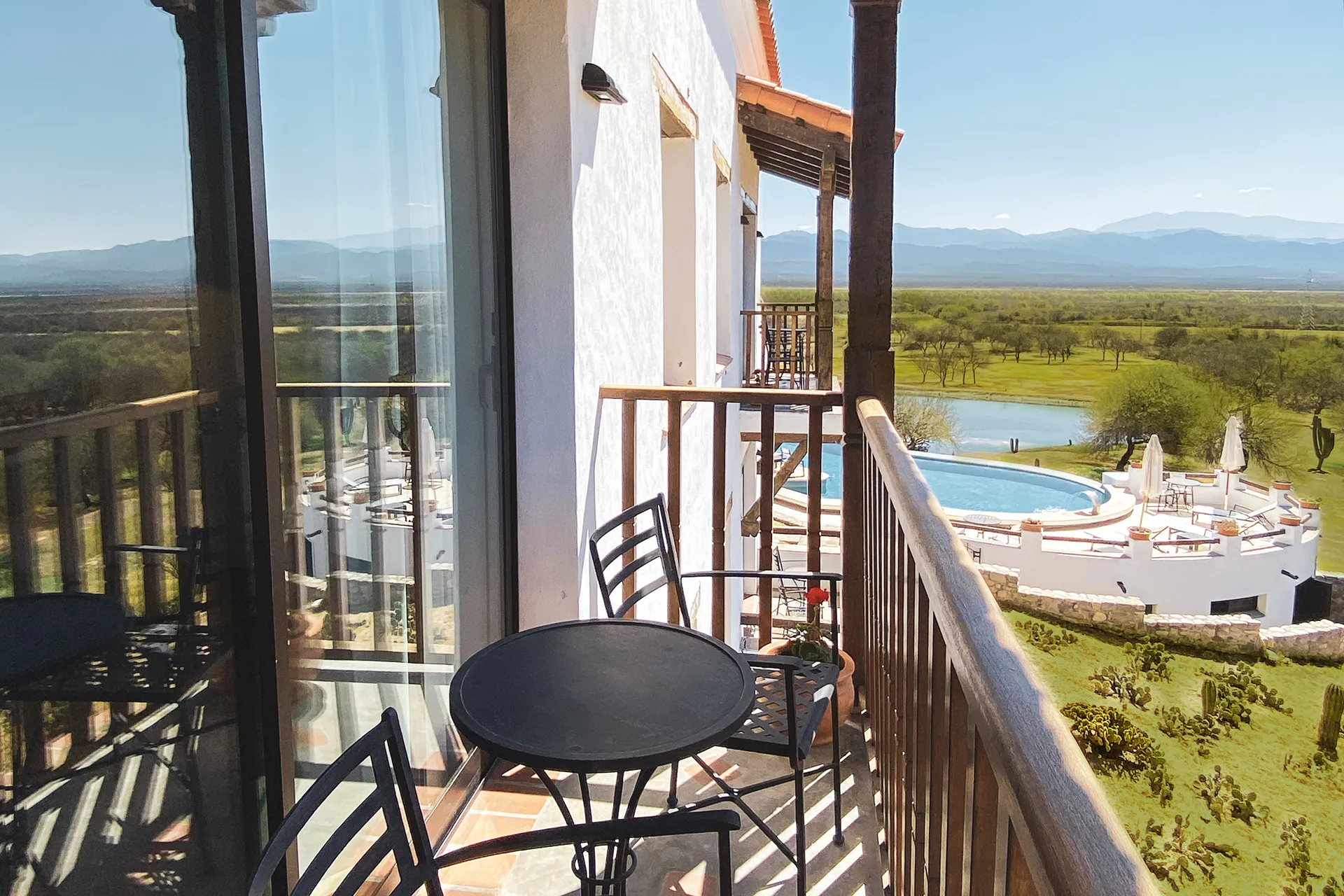 Our architecture
We create a space tailored to demanding visitors.
From the harmonious architecture of our farm to every yard of the golf course, everything was designed to provide unique moments.
We are pleased to offer memorable experiences so that you can just enjoy the perfect blend of comfort and nature.
More information